Downloads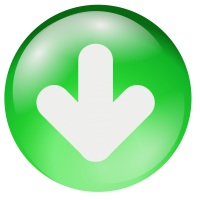 You can install Trilobase on any Windows PC (Windows 8 and 8.1, Windows 10, Windows 11).
A minimum of 4GB of memory and 50GB of free disk space is required.
LATEST installation file (Trilobase V8.6) : July 2023.

:

setup_v860.exe

or

setup_v860.zip

New in version V8.6 :

Adaptive font size when resizing the screens
Open Nomenclature is included (fossils only)
New print format added : Card (vertical)
Print zoom (125%,150%,200%)
Upload to the Paleontica forum is added (fossils only)
Sites : GPS coordinates for regions (polygone) are now accepted

PREVIOUS installation file (Trilobase V8.5)

:

setup_v850.exe

or

setup_v850.zip
VERSION 7 installation file (Trilobase V7)

:

setup_v7.exe

or

setup_v7.zip
Quick start manual (English)

:

quickstart_en_v8.pdf

Quick start manual (Dutch - Nederlands)

:

quickstart_nl_v8.pdf

User manual (English)

:

user_manual.pdf
Pricing
Trilobase is not a commercial software. It is developped and maintained by an amateur fossil collector who is also a professional IT application leader.

Writing and maintaining such a complex program takes a lot of time. The license of some software components used by Trilobase (ex. GdPicture) also costs quite a lot. Therefore the program is protected by a registration code.

You can install and test the FULL program for free without registration code, but it is limited to 100 fossils, minerals or artifacts.

If you are satisfied with the program you can obtain the registration code in 2 ways:
Free
$0
FULL version
Limited to 100 fossils, minerals or artifacts.
Ideal to test and try out.
Exchange
Fossil / Mineral
FULL version
Unlimited number of items
Lifetime registration code
I like to exchange or trade Trilobase for a fossil or mineral. Use the contact form with your proposition and I'm sure we can work something out.
Buy
$10 €10 £10
FULL version
Unlimited number of items
Lifetime registration code
Secure PAYPAL payment
(After payment, the registration code is sent to you by email. This can take a few hours.)
Contact
If you have questions about the program, please don't hesitate to contact me.

You can write me in English, Dutch (Nederlands) or French (Français).

Normally I answer you within 1 or 2 days, but I'm not always connected to the internet. A little delay is sometimes possible.